Cengage Learning is an online learning environment in which "engage" is at the "center" of all he do.He incorporate a number of different tools and packages to enable them to do this, such as:
– SAM
– Owl V2 – Chemistry
– Milady – Cosmetology
– Mindtap
– Nelsonbrain
– Coursemate
– Cengagebrain
Cengage Learning has also joined forces with Aplia to offer students streamlined access to more products and content. Offering everything from Cosmetology to Accounting all utilizing our SSO (Single Sign On) to make access effortless.
Cengage Login Page
The main login site can be found at login.cengage.com.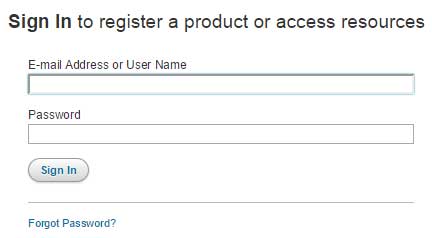 This contains a two text entry boxes for username/email and password respectively and also links to pages to register new accounts. It has a simple, uncluttered layout in which the already mentioned functions are centered but a technical support link and further information about Cengage Learning can be found – In the top-right and bottom of the page respectively. In short, here, users can sign in, or address the reason why they can not sign in. The reasons will be addressed in the following paragraphs.
Forgot your password?
After following the "Forgot Password?" link on login.cengage.com users are taken to a simple page with only one text entry box.

The box asks for email address and has a continue button which will, if a valid address, will send an email with password reset options. If the user has any trouble, they can once again find a Technical Support link in the top-right corner.
How to create account Cengage faculty account?
This site has more content than the others so far. Once clicking the 'New Faculty User' link users will first be asked to confirm that this is what the user would like to do and then will embark on the journey of filling in the correct information.
This process has two steps:
Step 1 – Select Your Institution
The user is required to fill in a number of drop down boxes that pinpoint the location of the user.
After clicking continue the user will be shown all the valid institutions that are available from the location information that the user have given.
Step 2 – Account Information
This step involves the entering of personal data such as names and addresses into text entry boxes and also the use of drop down boxes so as to fill in the information that will identify the account. It also contains a License Agreement that should be read before clicking the 'Register' button at the bottom of the screen.
How to create account Cengage student account?
On the left hand side, this site offers a text box in which to enter Access Codes or Course Key and a "What's this?" link for more information. On the right hand side, there is another two text entry boxes asking for username/email and password respectively with another link if a password has been forgotten. In the center of the site there is also the link: "Don't have an account?" which can be used to register.
So, what are you waiting for? Cengagenow! and engage that brain!